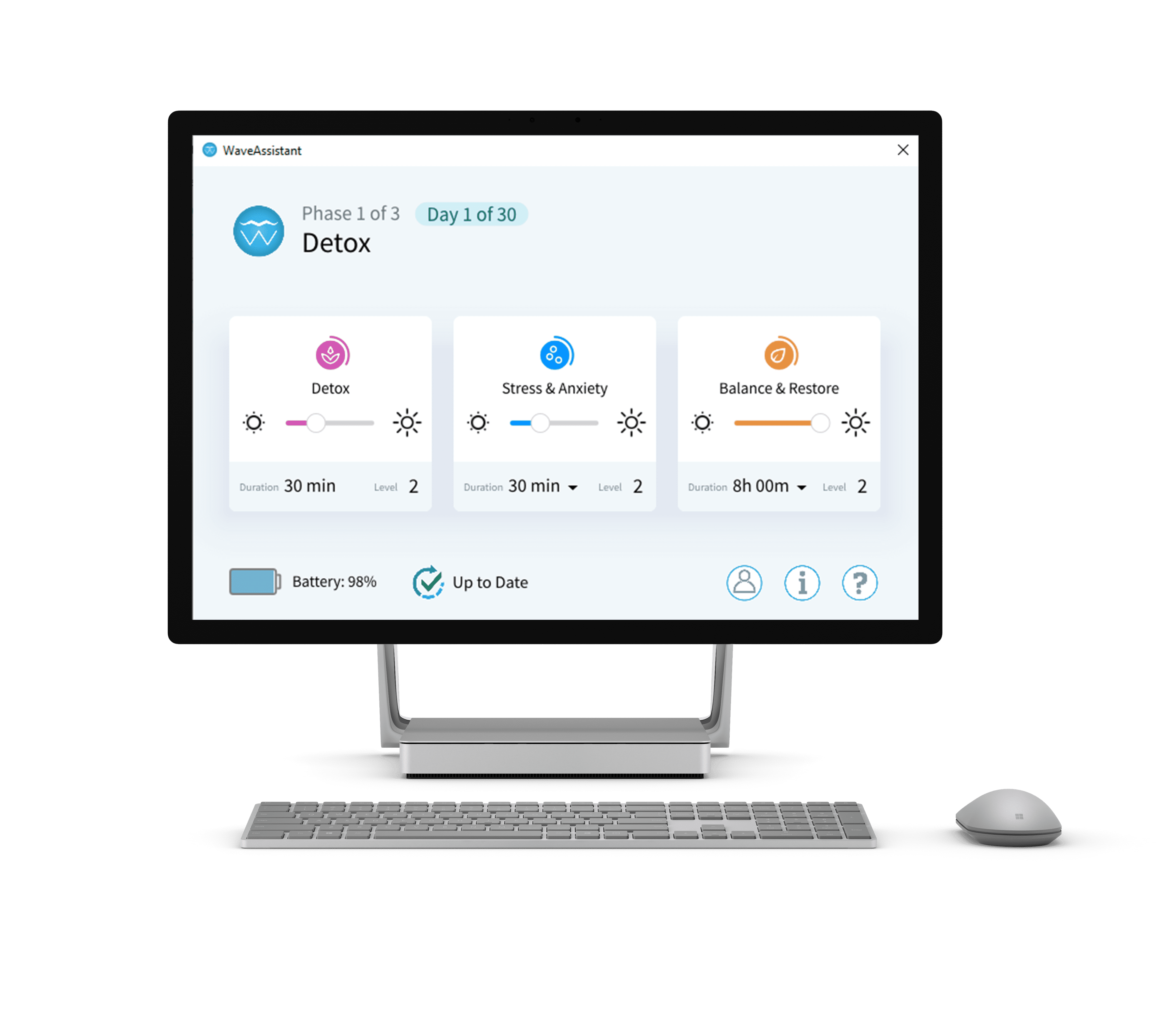 You are in control of your WAVE 1 device with the WAVE Assistant App. Download this free software for your PC or Mac today.
Minimum Requirements:
PC Windows 7 or higher,
MAC OS 10.11.6 or higher.
Perfect Partners
WAVE 1 & The WAVE Assistant App
The WAVE 1 and WAVE Assistant App work together to support your wellness journey.
Follow these steps to maximize your benefits.
Activate:

Connect your your WAVE 1 to your computer.

Connect to the Wave Assistant App.

Activation gives you access to critical frequencies and frequency updates.

Register:

Name and e-mail address

FREmedica customers get full support on best use of the App features and tools.

The icon on the App main screen accesses the FREmedica Educational Portal with information about your device, experience, and App interface.

Battery Maintenance:


Charge after every use

Wall charger and USB cable provided

Red Indicator light (low battery)

Green Indicator light (charging)

Listen to your body. Customize your intensity levels on a regular basis to maximize results.